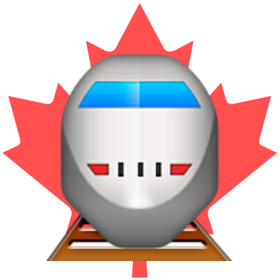 Stop travelling like an animal!
Some of our iTunes reviews
It works. It's great. ★★★★★
The app does one thing, but does it perfectly. I feel like it's an app from an alternate universe where apps are simpler, have fewer bells and whistles, and instead of monetizing social graphs just cost money to solve problems. I think I like the universe this app is from. (Presyncope)
Read more on our iTunes Preview Page.
Quelques nouvelles de nos amis de MacQuébec:
Que vous voyagiez régulièrement ou de temps à autre avec VIA Rail, vous savez sûrement que l'entreprise n'offre aucune application mobile pour réserver des sièges, vérifier l'état des départs et arrivées ou encore pour voir son billet et le faire valider à bord. En fait, elle se contente de sites web adaptés au monde mobile.
Voir l'article complet.